Prospective Player Application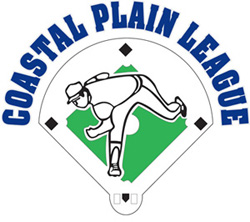 The Coastal Plain League is the nation's hottest summer collegiate baseball league. The Coastal Plain League will be celebrating its 22nd season in 2018 and features 16 franchises across the North Carolina, South Carolina, Virginia and Georgia, all of which are run like professional baseball organizations, and play in state-of-the-art facilities or in former minor league ballparks. Each club's roster is comprised of the top players from colleges and universities across the nation. The CPL provides all the fun of the minor leagues with top quality baseball, great minor league stadiums, fun promotions and contests, giveaways, and much more! Players are housed with local host families for the summer and past experiences have been very positive for both players and hosts. The CPL has had over 1,450 alumni drafted and 109 of those – including 2011 AL MVP and Cy Young winner and 2017 ALCS MVP and World Series winner Justin Verlander – make their Major League debut; while another notable alum - Russell Wilson - won Super Bowl XLVIII. For more information on the Coastal Plain League, please visit the league website at http://www.coastalplain.com and follow us via Twitter @CPLBaseball.
Our clubs are responsible for fielding their respective rosters, and typically that process starts in late-August each year until they are full for the upcoming summer season.
If you are a college baseball player, who is in good academic and athletic standing at your respective College/University, have at least one year remaining of athletic eligibility at your school, and are looking to compete in the premier summer collegiate baseball league in the nation this summer, then please fill out the below CPL Player Application. Please give us as much detail as you can regarding the questions asked, and please be sure to check all teams you'd be interested in playing for.
Once we have received your application, we will forward it on to the clubs you indicated. While our clubs will do their best to get back to you in a timely fashion, it is highly recommended that you follow up with a phone call to those clubs 3-5 days after your application has been submitted. You may find the necessary contact information for our clubs on our Team Information page under the "About the CPL" tab on our menu bar.
Thanks for your interest in the Coastal Plain League!